Investing for Growth
By following the Portfolio Approach, an Investment Advisor can help you determine your investment goals and design an investment portfolio to achieve them. Generally, there are three main investment goals - growth, income and wealth preservation. Depending on your needs, your portfolio may be focused exclusively on one of these goals, or a combination.
When you're investing for growth, you're focused on building your wealth. During this stage, your portfolio will likely contain a greater percentage of growth-oriented investments like stocks. Stocks provide higher growth potential over the long term compared to other investment types, such as bonds and cash, which provide steadier returns.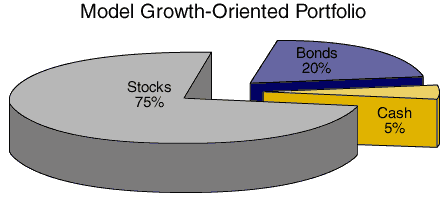 The full spectrum of growth investments
Through an Investment Advisor, you have access to all the growth-oriented investments you need to build your wealth, including:
Canadian, U.S. and international stocks
common and preferred shares
new issues
mutual funds
equity derivatives
stock options
index participation units
To learn more about investing for growth, please contact an Investment Advisor or ask an Investment Advisor to contact you.