Investing for Income
If you an experienced investor ready to enjoy the rewards of success, we can help you structure your portfolio to produce the income you need to support your lifestyle. Generally, when you're investing for income, you will need a greater percentage of income-producing investments such as bonds and GICs in your portfolio. The percentage of growth-oriented investments like stocks will be lower, but still high enough to prevent the erosion of your wealth.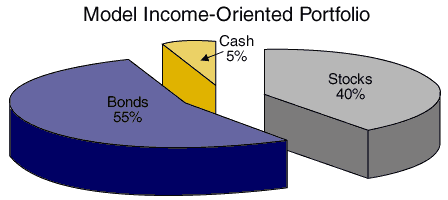 A wide selection of fixed-income investments
We offer you access to all types of high-quality fixed-income investments to help provide the income you need.
Canada and provincial savings bonds
government and corporate bonds
Guaranteed Investment Certificates
annuities
treasury bills
money market securities
preferred shares
To learn more about investing for income, please contact an Investment Advisor or ask an Investment Advisor to contact you.