Wealth Preservation
If you have built or inherited a substantial amount of wealth, we can help you preserve it. Over time, taxes and inflation can erode your wealth. Drawing income or capital from your investment portfolio also erodes the wealth you have built - often needlessly. With the right investment strategies, you can enjoy your wealth, while keeping it intact.
Your portfolio's structure
The first step is to properly structure your investments following the Portfolio Approach. Your asset mix will likely favor more conservative investments like bonds, but will also include an element of growth to counter the impact of taxes and inflation.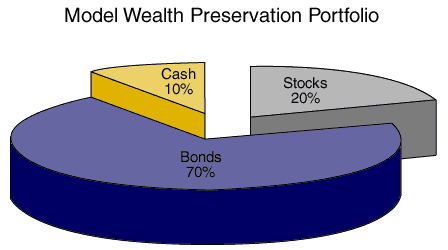 We offer you a range of strategies and investments to preserve your wealth, including:
tax-efficient investing
a comprehensive selection of conservative investments such as bonds, GICs and treasury bills
high-quality growth-oriented investments, including domestic and international equities
wealth protection insurance
To learn more about wealth preservation strategies, please contact an Investment Advisor or ask an Investment Advisor to contact you.